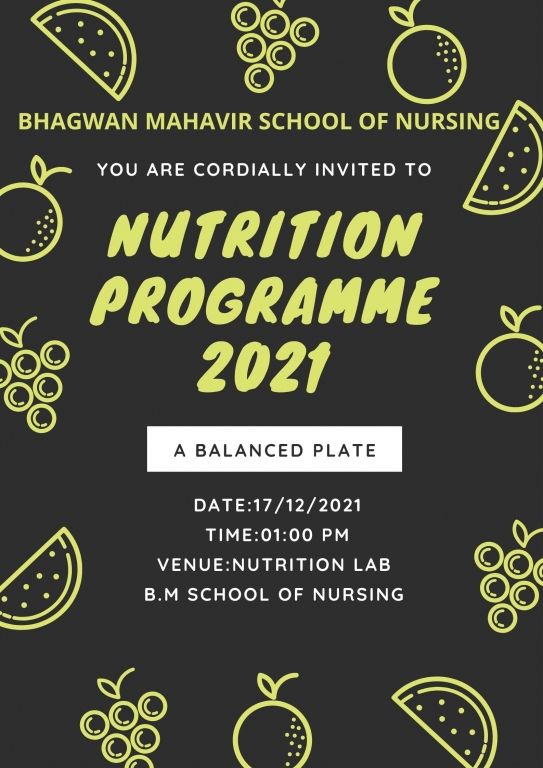 Third year GNM students of B.M School of Nursing organized a NUTRITIONAL PROGRAMME on 17/12/2021,under the guidance and supervision of Ms. Deepa Chandran ,Nursing Tutor, B.M School of Nursing.
Final year GNM students prepared special diet for various health conditions like Diabetes, Hypertension, Antenatal - Postnatal Mothers, Covid-19 etc. Students exhibited posters on different food groups. A Role Play was performed by First Year GNM students.
The programme was graced with the presence of Dr.Vijay Matawala, I/C Registrar, BMU Mrs.Dharmistha R Patel, Principal, B.M School of Nursing and Mrs.Priyanka Bhatt, I/C Principal Bhagwan Mahavir College of Nursing.