Bhagwan Mahavir College of Computer Application
Best Platform to Learn Everything
Bhagwan Mahavir College of Computer Application, Surat a highly commendable private institute, occupies a place amongst the technical institutes of the southern region of Gujarat. It is established in year 2008, financed and run by the Bhagwan Mahavir College Foundation, Surat. It is affiliated to Bhagwan Mahavir University. The college is controlled by the executive board formed from the representatives of the Trust under constitution & by laws of the college. The college campus is located at the open green field areas with a beautiful location, situated at New city light Road, Bharthana – Vesu, Surat.
The College has excelled itself in many fields. It has occupied a prominent place in the education sphere of South Gujarat. The building surrounded by green fields and contains spacious classrooms, well documented library, a multipurpose hall, modern computer lab. It has at present around 850 students.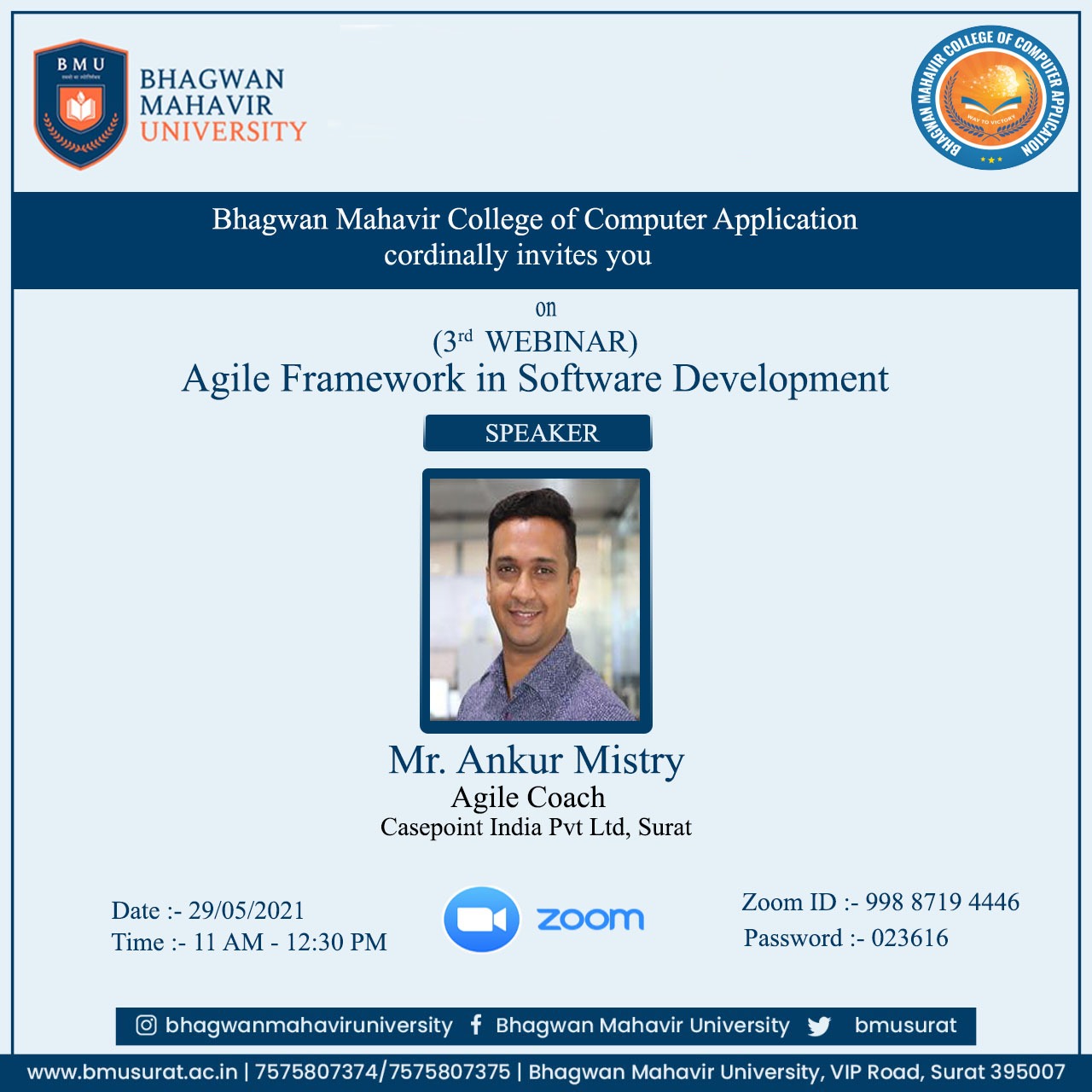 Webinar on Agile Framework in Software Development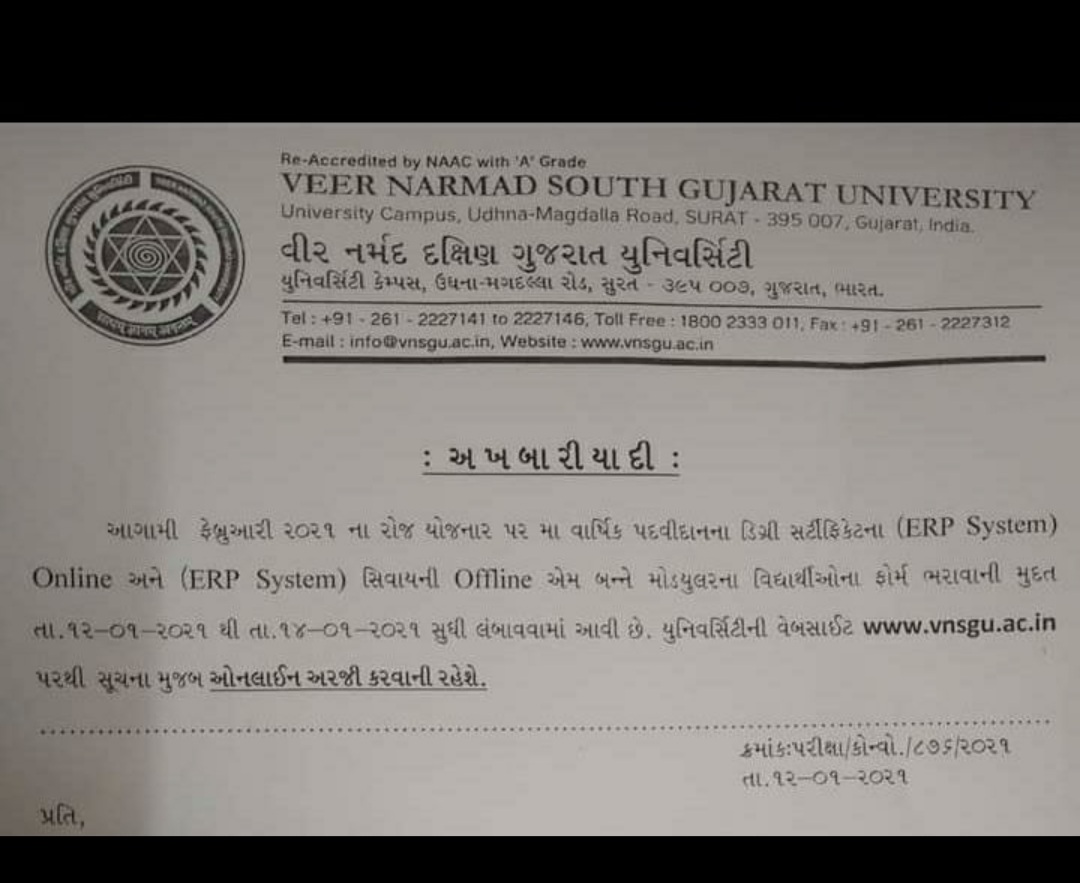 Form fill-up date of Annual Convocation 2021 is extended till 14-01-2021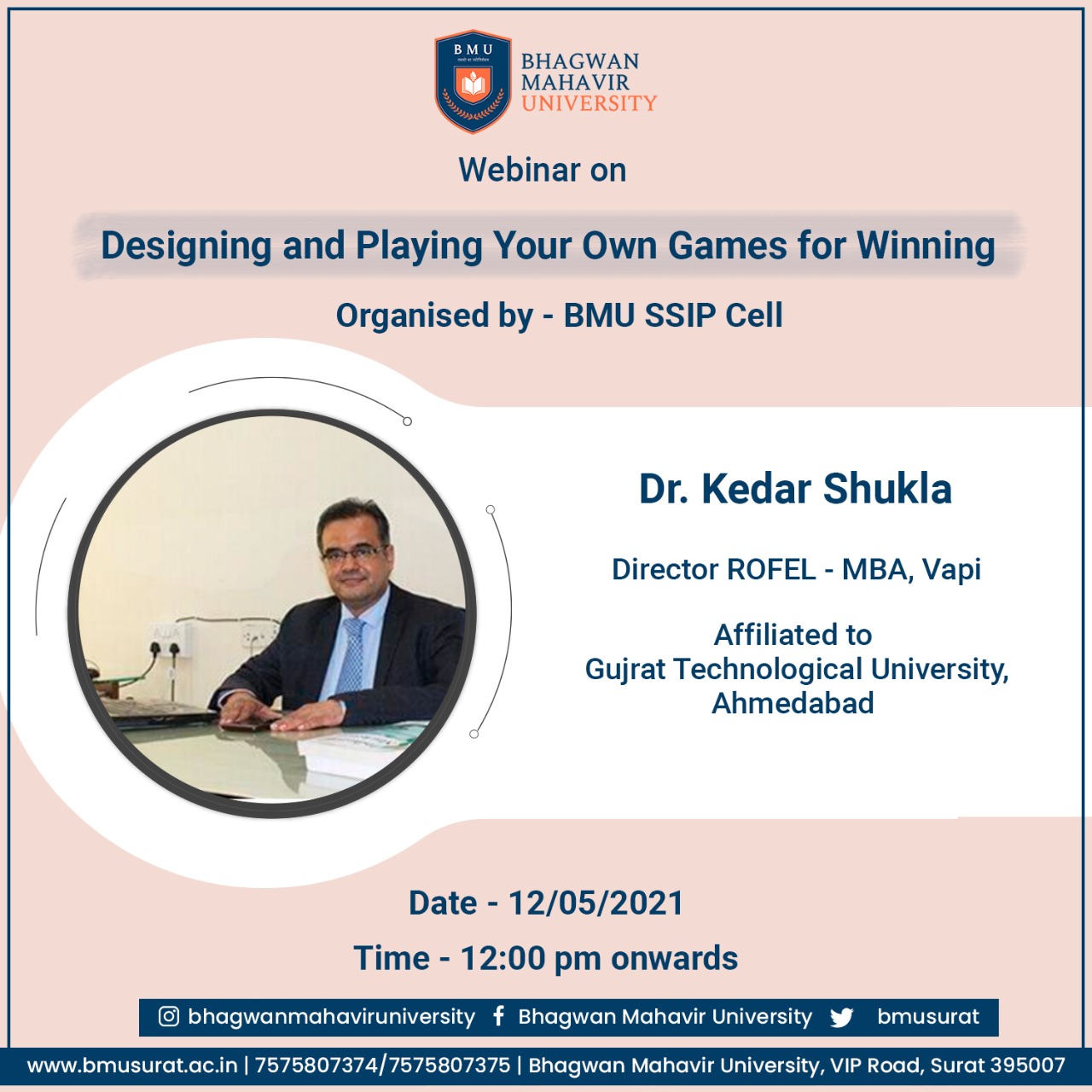 Designing and Playing Your Own Games for Winning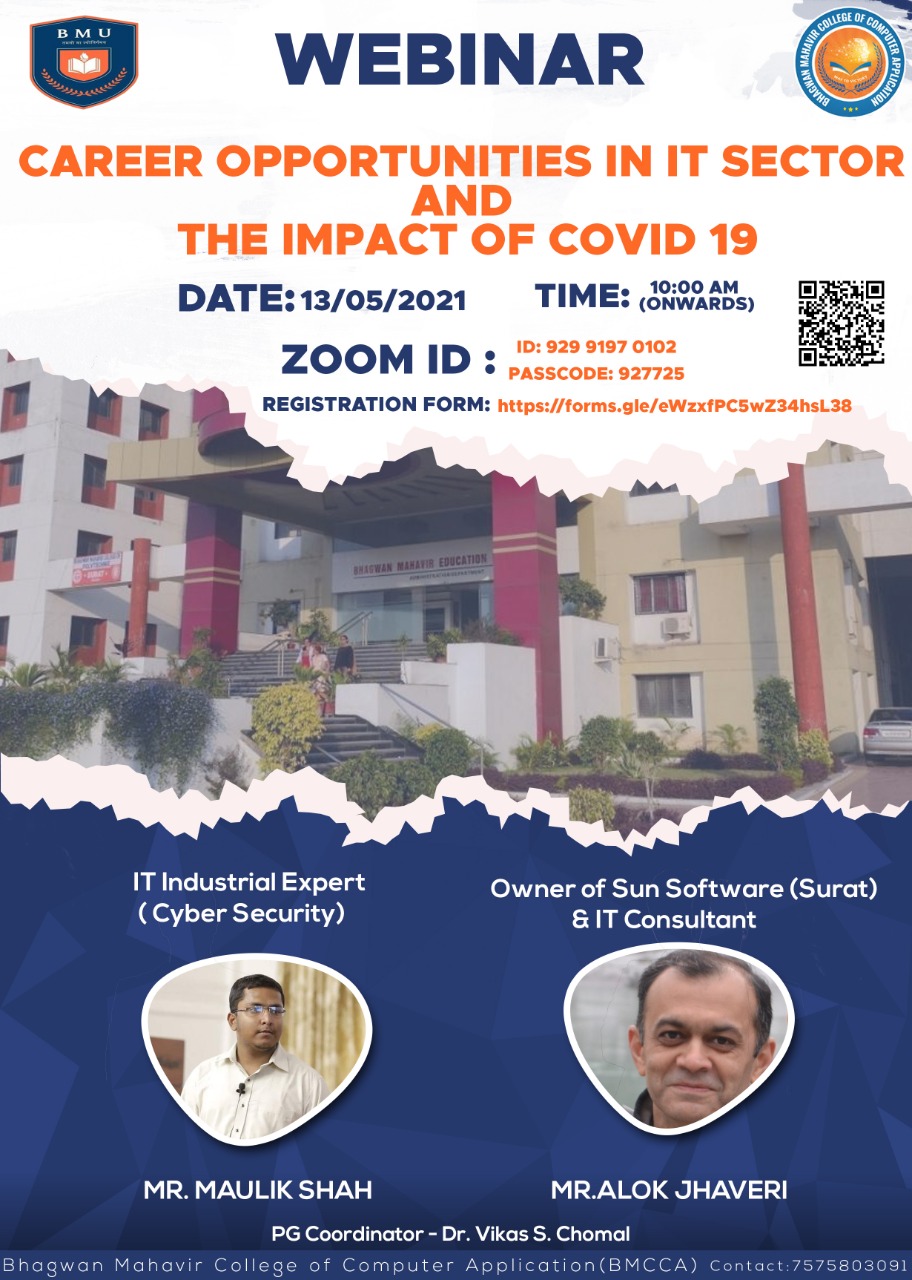 Career Opportunities In IT Sector And Impact of Covid 19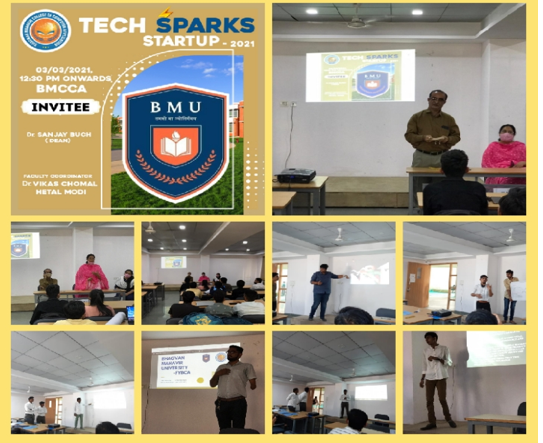 TechSparks Startup Event 2021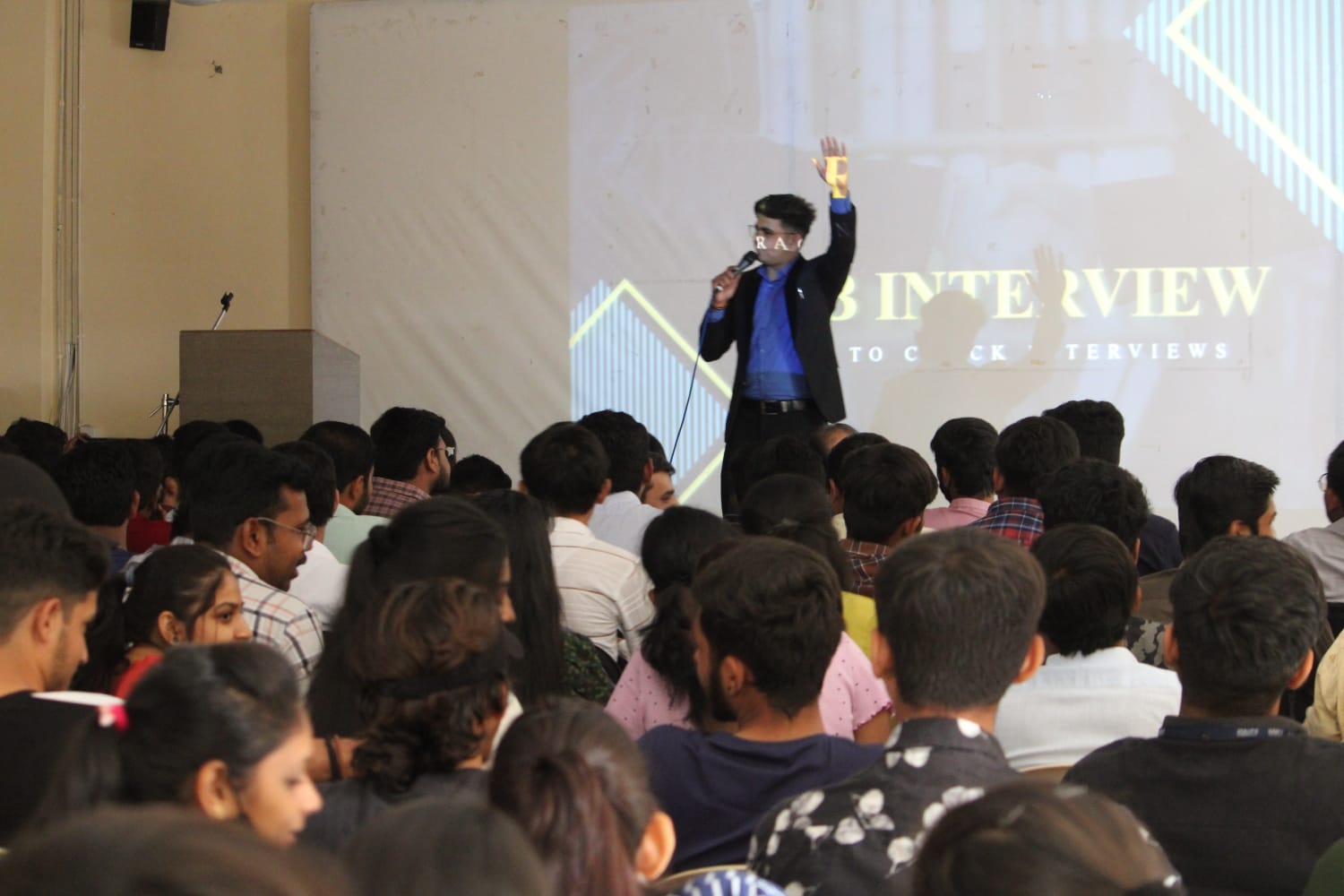 Skill Developement Program
3 Days workshop on Cracking Government Exam with collaboration with "EXAMSHALA"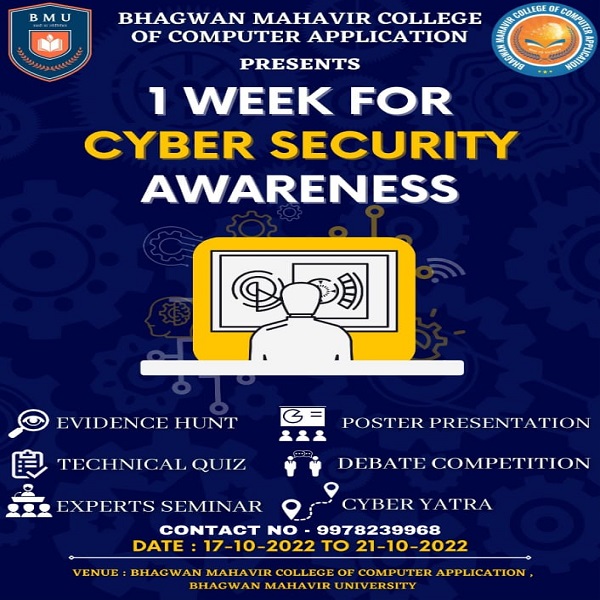 1 Week for Cyber Security Awareness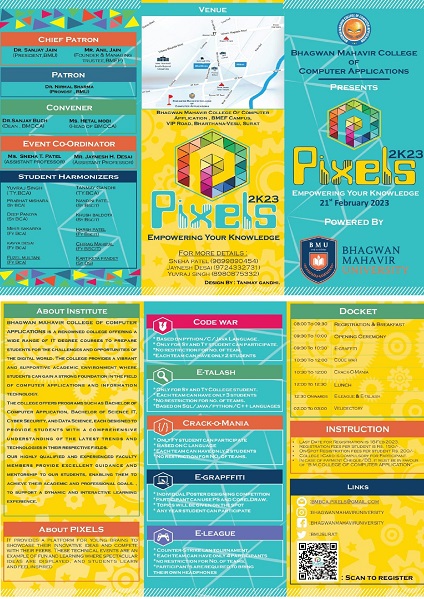 Pixels (Empowering Your Knowledge)
0 +
Student Organizations
0 +
Student Events per Year
0 %
of Undergraduate Students Receive Financial Assistance

UGC & AICTE Accredited
We are an AICTE recognized and UGC-affiliated university, further processing for NAAC accreditation.

INFRASTRUCTURE
We have a wide range of facilities that are open to students, staff, visitors, and the local community. We are proud of our welcoming and friendly home of learning.

STUDENT PROGRESSION & SUPPORT
We provide comprehensive support to students with the optimal progression of their skills during these pandemic times.