Bhagwan Arihant Institute of Technology
Best Platform to Learn Everything
Bhagwan Arihant Institute of Technology (BAIT) has been established in 2017. The institute offers an outstanding learning environment with innovative courses of today's era like Aeronautical Engineering, Nano Technology Engineering, Robotics & Automation Engineering, Chemical Engineering ,Computer Engineering and Information Technology Engineering. Faculties are dedicated to provide skills which are essential for overall development of the students. The learning experience will be influenced by the most recent developments of the field and delivered by experienced teachers and experts of the respective field.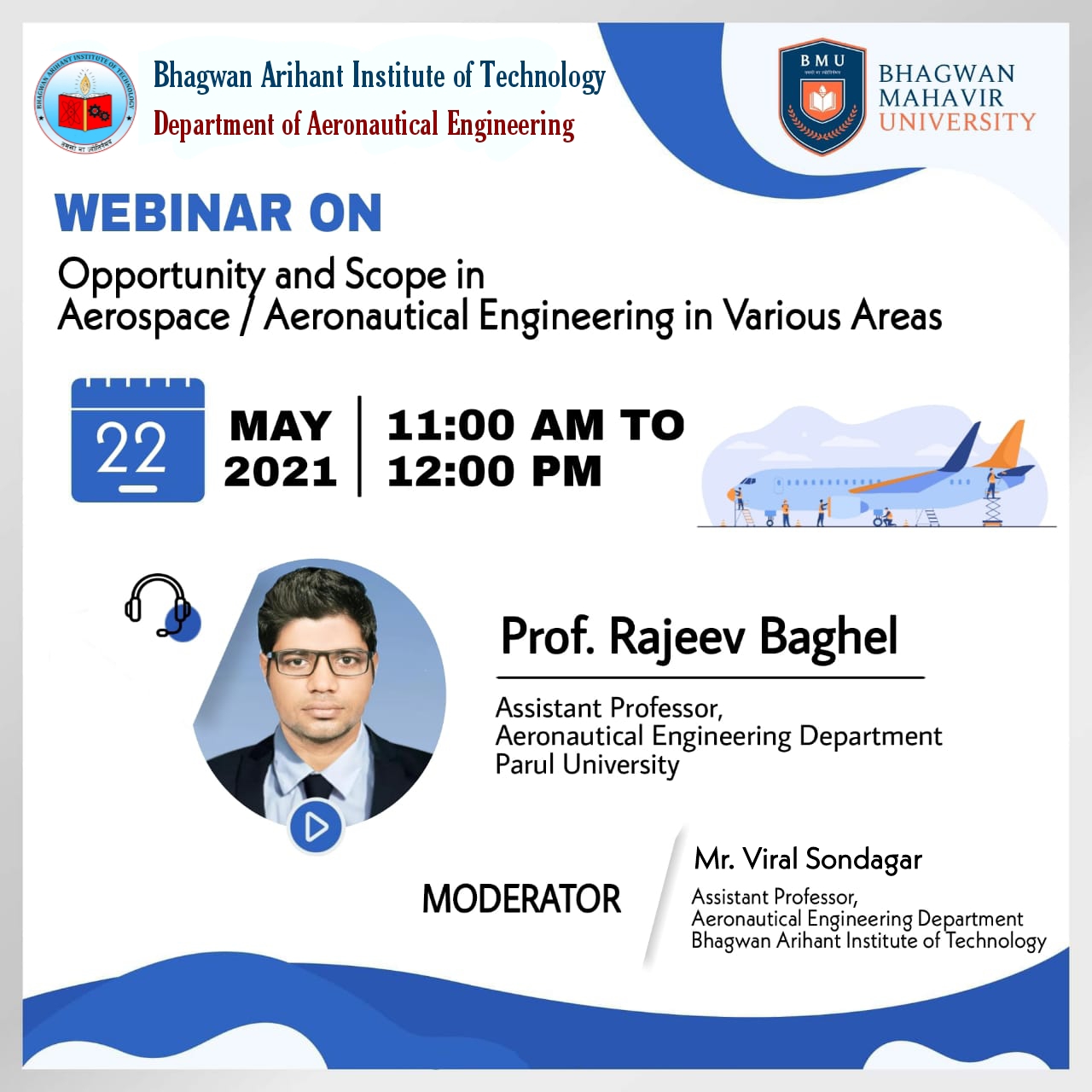 Webinar on Opportunity and Scope in Aerospace and Aeronautical Engineering in Various Areas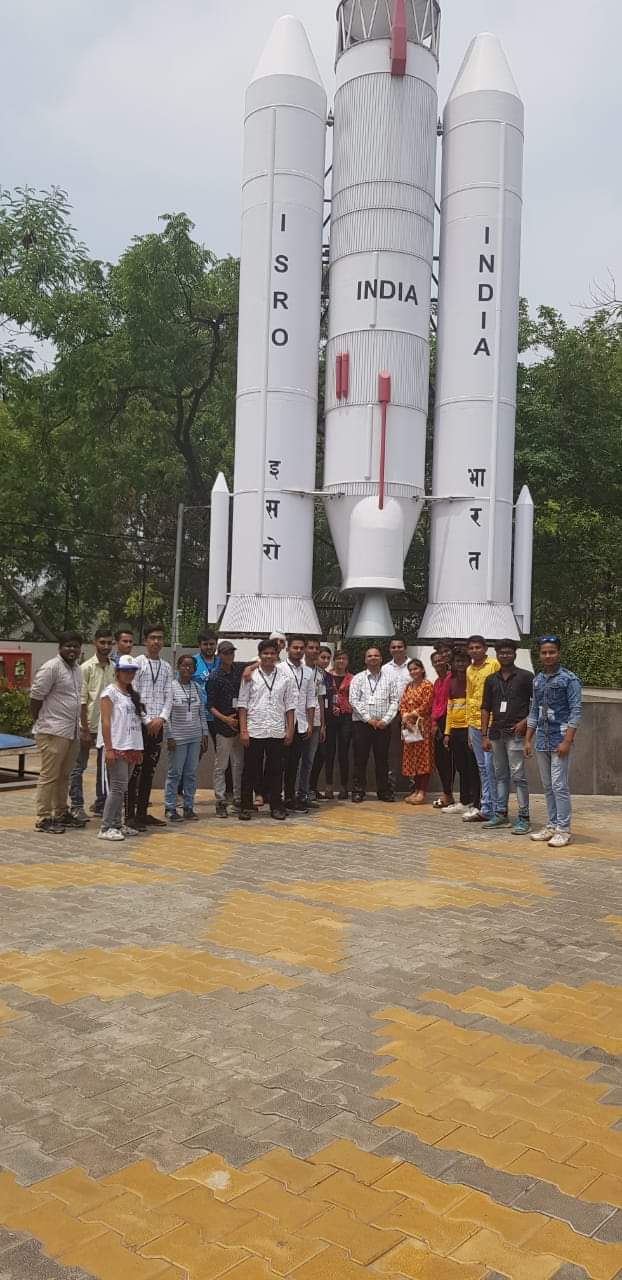 INDUSTRIAL VISIT AT INDIAN SPACE RESEARCH ORGANISATION(ISRO) AHMEDABAD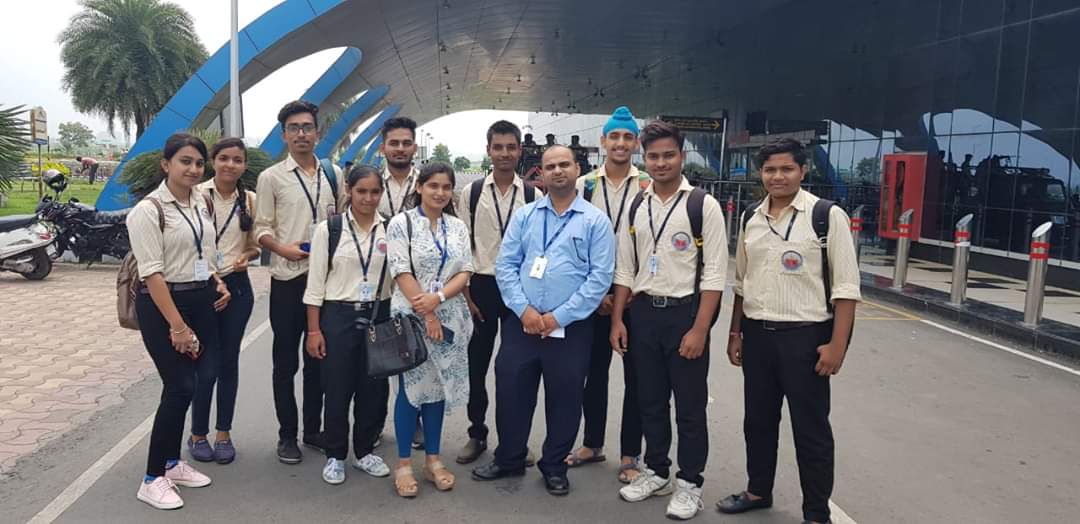 INDUSTRIAL VISIT AT SURAT INTERNATIONAL AIRPORT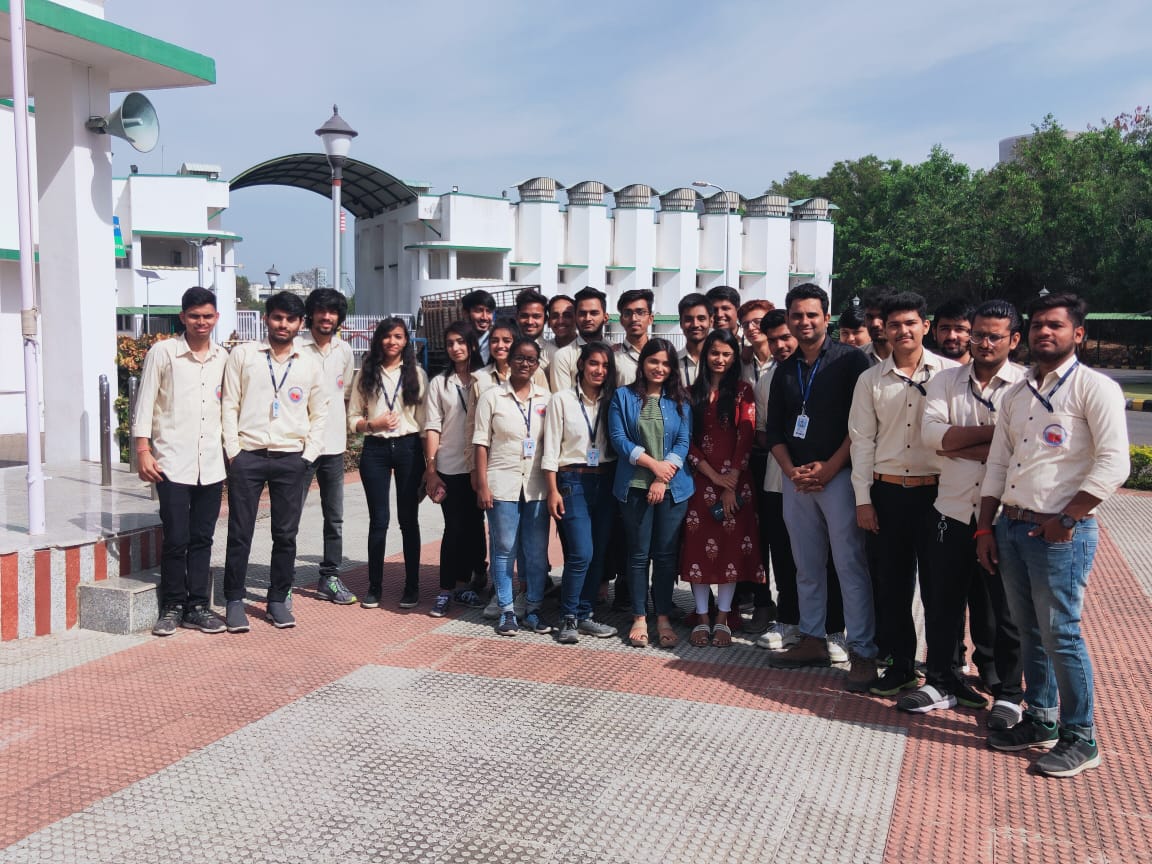 INDUSTRIAL VISIT AT KAKRAPAR ATOMIC POWER STATION(KAPS)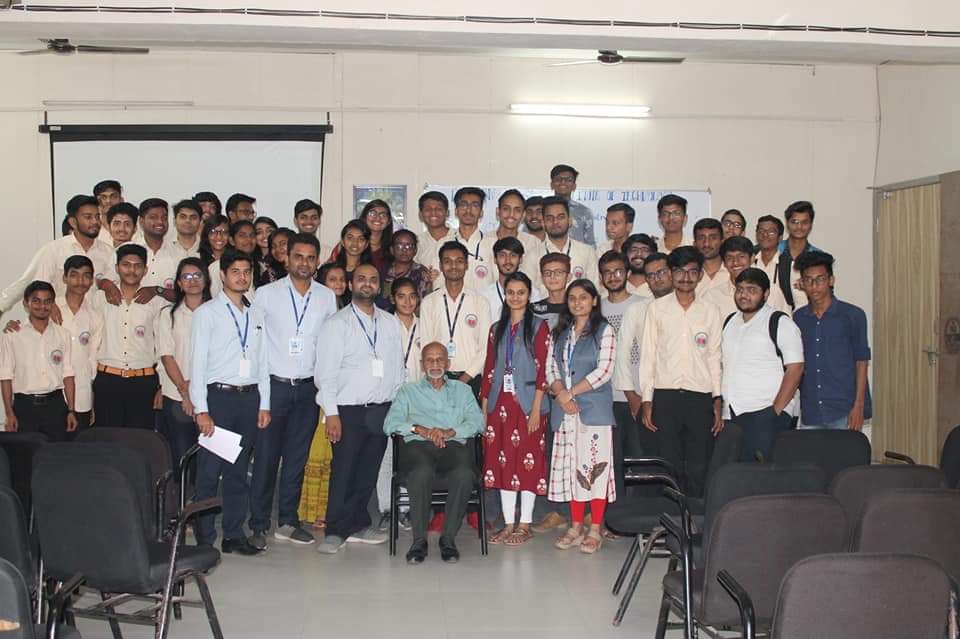 Expert Talk on AIRCRAFT SYSTEM , DESIGN & MAINTENANCE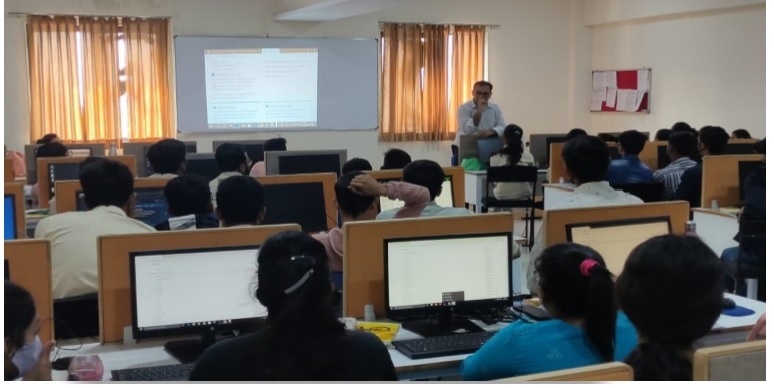 Workshop on Python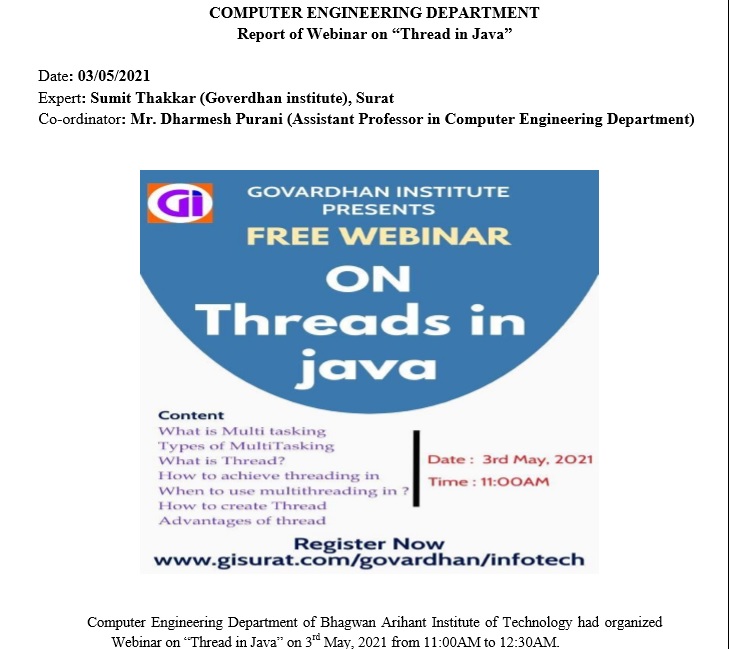 Webinar on Thread in Java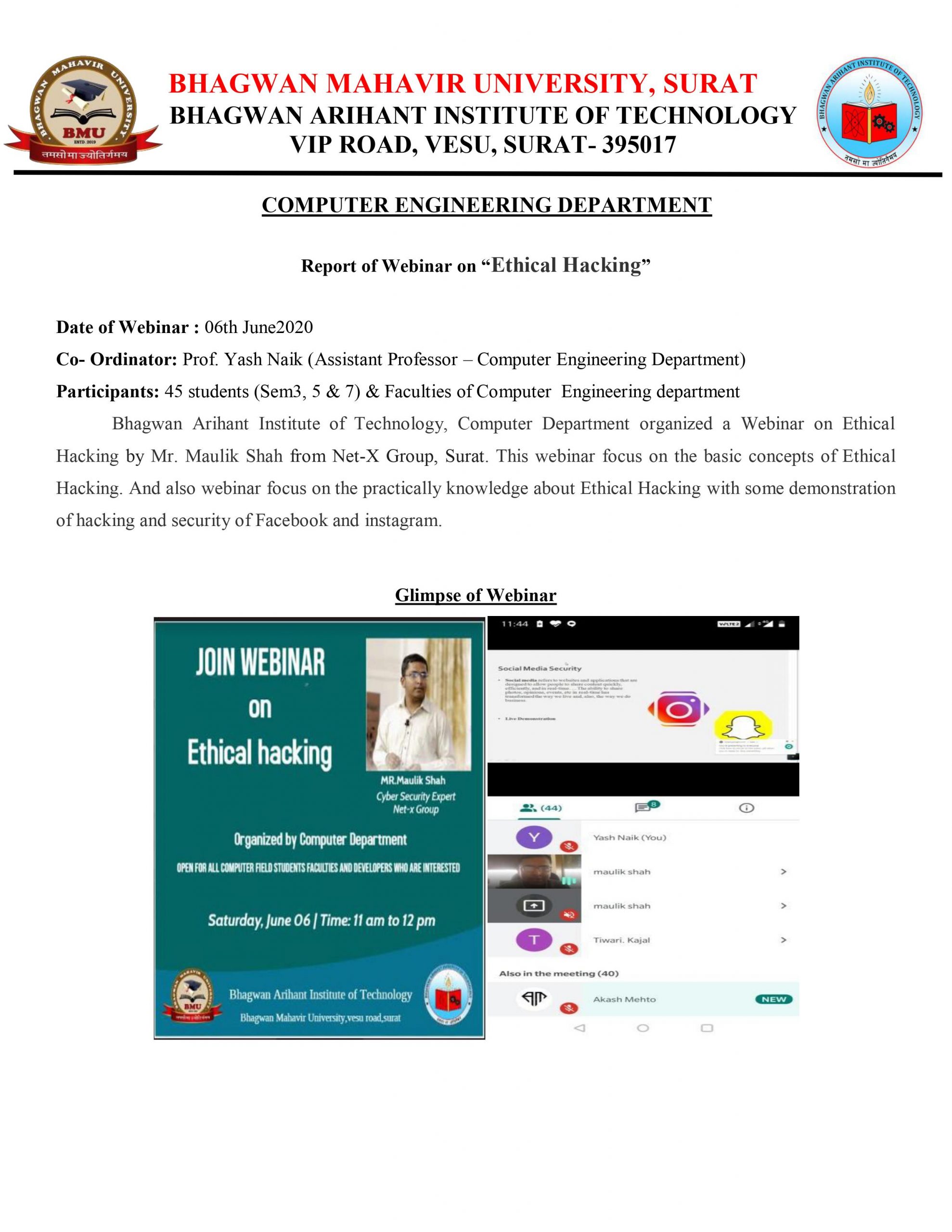 Ethical Hacking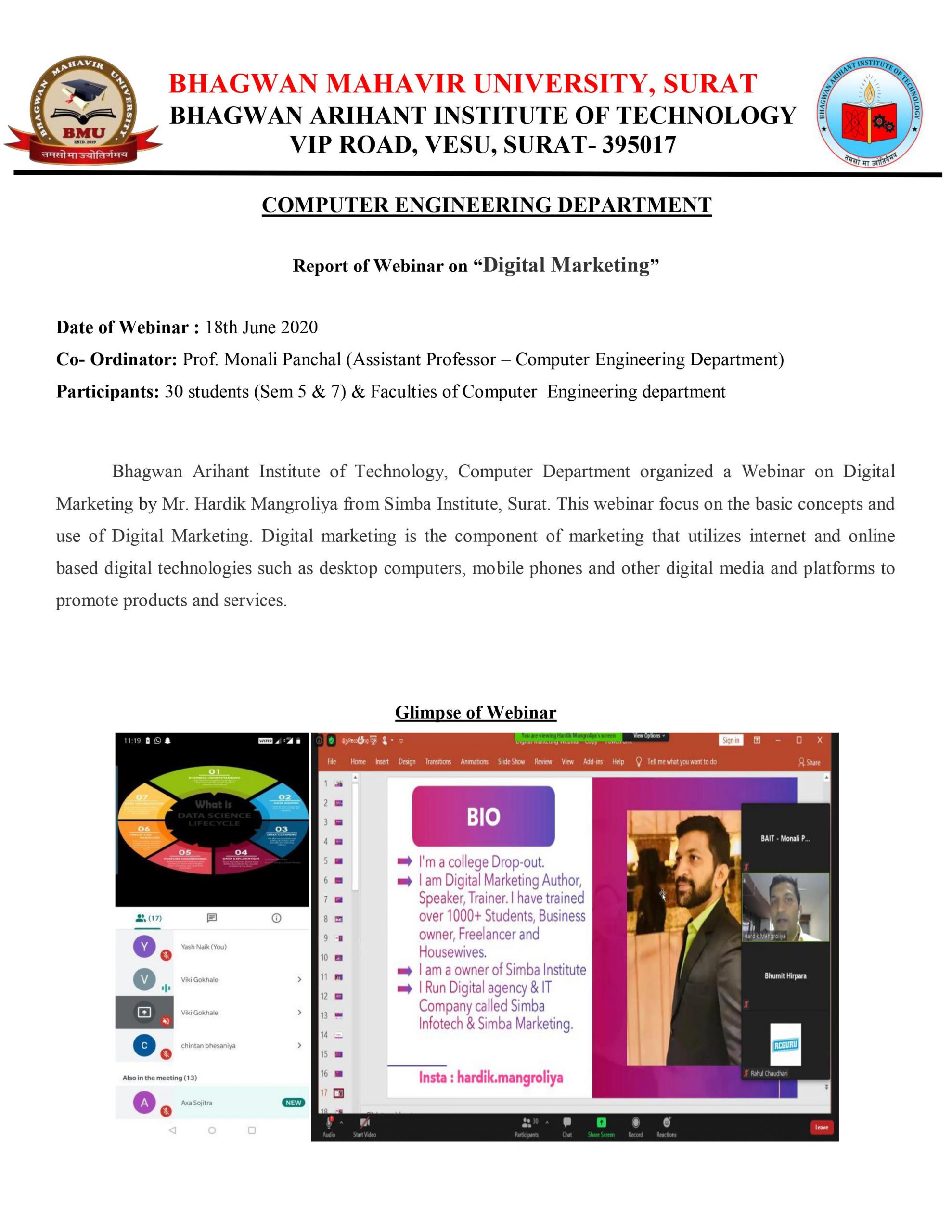 Digital Marketing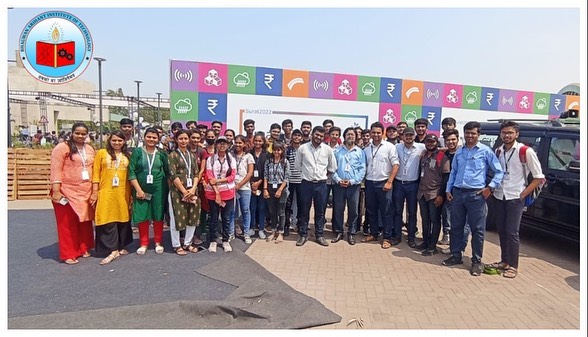 Exhibition visit of Smart Cities smart Urbanization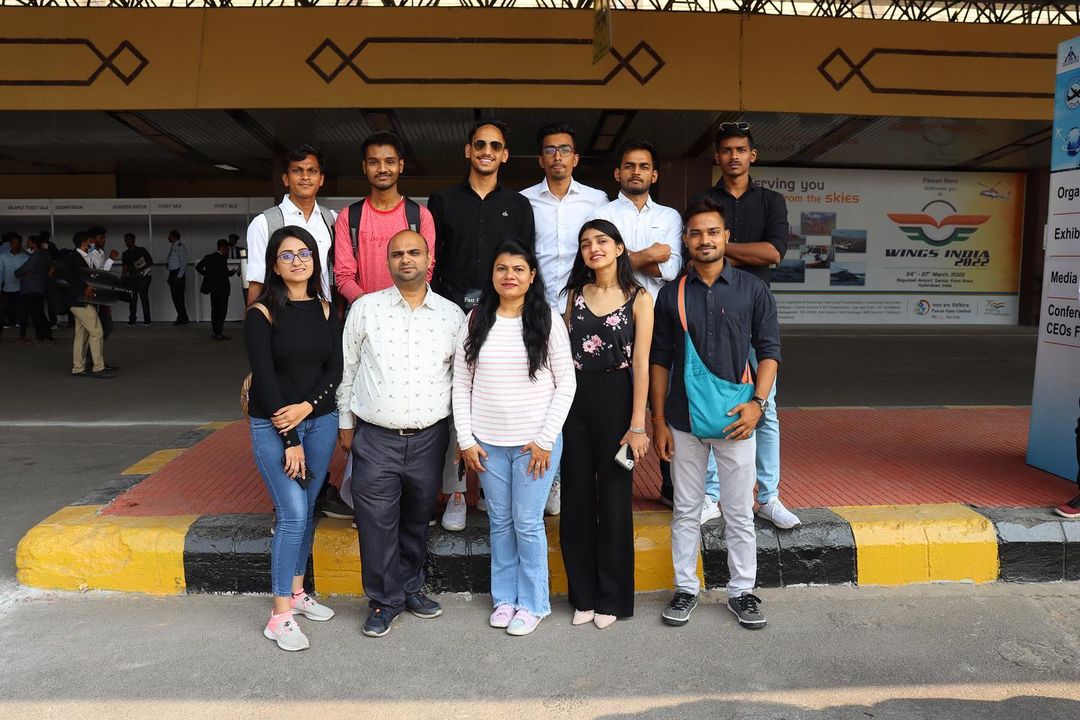 Industrial tour-Asia's largest Civil Aviation wings india 2022
0 +
Student events per year
0 +
Student Organizations
0 %
of Undergraduate Students Receive Financial Assistance

UGC & AICTE Accredited
We are an AICTE recognized and UGC-affiliated university, further processing for NAAC accreditation.

INFRASTRUCTURE
We have a wide range of facilities that are open to students, staff, visitors, and the local community. We are proud of our welcoming and friendly home of learning.

STUDENT PROGRESSION & SUPPORT
We provide comprehensive support to students with the optimal progression of their skills during these pandemic times.